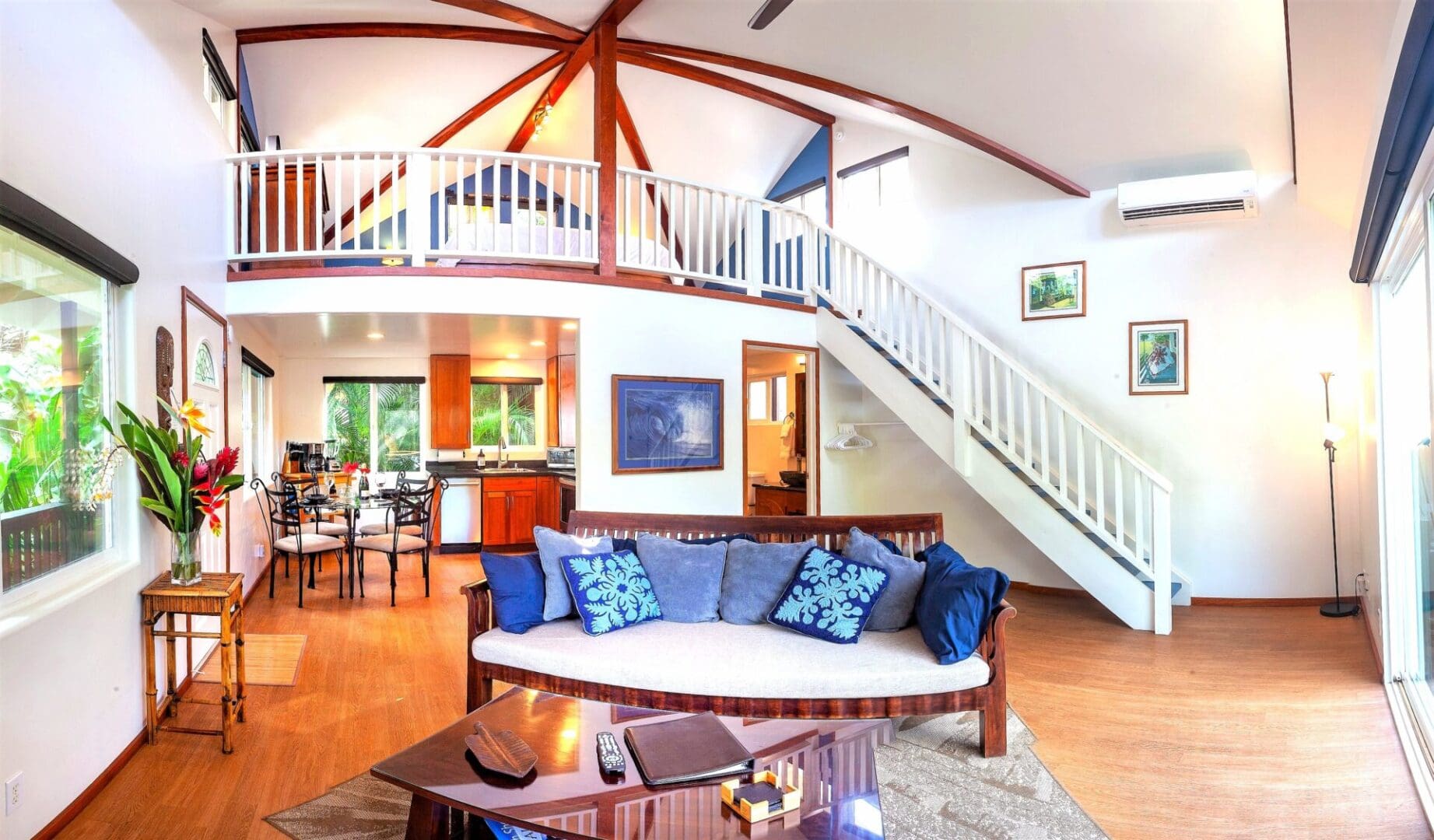 GREAT NORTH SHORE LOCATION!
We loved the property. It is even nicer than you would expect from the pictures! Clean and comfy!
Warm welcome and everything we needed. Used the bikes and washer and dryer too! Nice bike path right up the road. Walking / biking, close to beaches and Teds Bakery.
FANTASTIC HOME! FANTASTIC LOCATION! FANTASTIC OWNERS!
This rental property is very nice. It is well equipped with everything you need to enjoy your stay and have a wonderful time. The location is perfect and the opportunity to be close to the beautiful beach if you are looking for a great North Shore experience. The owners are extremely helpful, they are wonderful people! There are many upgrades on this property that will set you apart from most places. This property is very well maintained. This is our third trip to the island and our first time staying here. We will stay here every time we come back to this beautiful island. I would definitely recommend this property to all of my family and friends! Love it!
A WELCOMING, COMFORTABLE, PRIVATE NORTH SHORE GETAWAY
This is a fantastic property owned and managed by two awesome people! We spoke with the owner almost daily to learn more about the area and get some recommendations. The space was perfect for my wife and I to relax. The location is nicely situated close to surf, beach and amenities yet private and quiet if you need a little R & R out of the sun. We especially enjoyed Waimea Valley Botanical Gardens and Waterfall which is only a few miles away. Overall, highly recommended. Mahalo!
We have over 205 Reviews from Satisfied Guests with a 5 Star Rating