---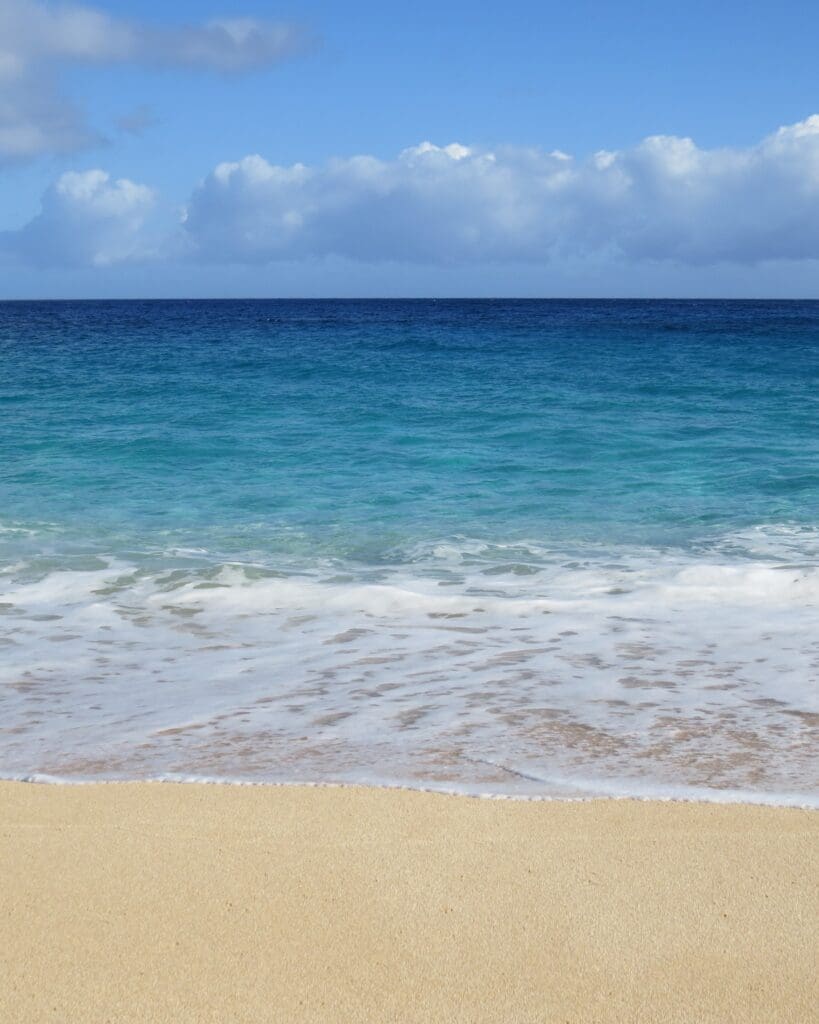 Ke Iki Beach in the heart of the "Seven Mile Miracle" on the North Shore of Oahu has always been our favorite beach throughout the years given the magnificent shore break in the winter and pristine snorkeling/swimming conditions at nearby Sharks Cove Marine Life Park during the summer months. After traveling to many other areas of the world Ke Iki is still one of the nicest beaches we have been to and it's always exciting to return home to after a vacation ourselves!
---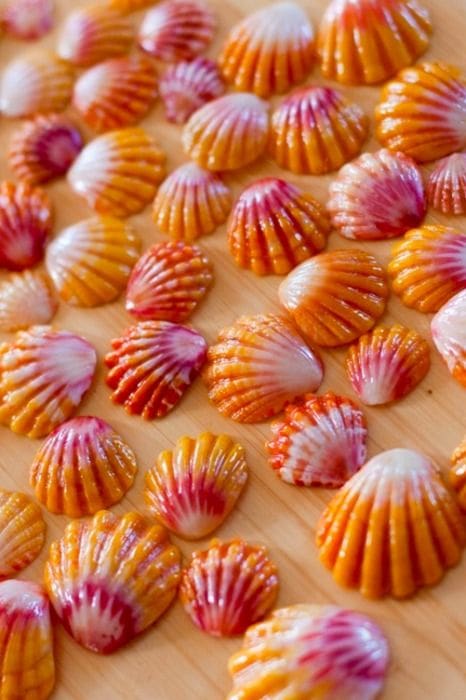 Many of you who stayed with us at Ke Iki Beach Cottage during the earlier years remember how it was only us neighbors on Ke Iki beach with very few others around. Yes, it's always been a destination for model/commercial photo shoots, sometimes nicknamed "Kodak Beach" and Hollywood has set up camp a few times such as "The Big Bounce". I even remember a Japanese JPOP band AKB48 filming a music video if you can imagine. It's three groups of girls with 16 members each!! Others refer to it as "Shell Beach" given the potential to find the prized "Sunrise Shell" often used for jewelry in Hawaii!
---
Nowadays there are a few more people around and more North Shore surfers challenging themselves, pushing the limits of the sport. However, we still get our moments of solitude with early morning rainbows and the spectacular Ke Iki Beach sunsets are endless! Below are a couple of videos highlighting recent history being made at Ke Iki Beach on the North Shore of Oahu!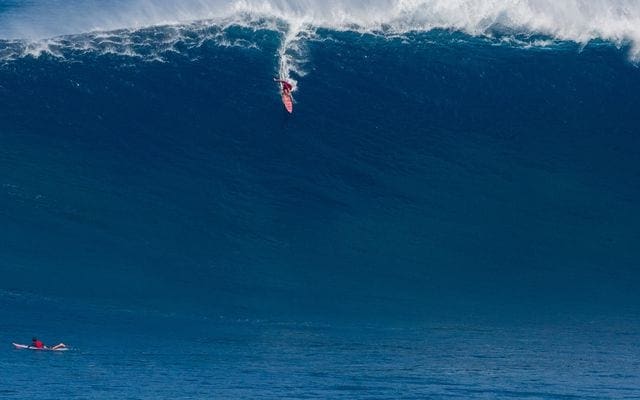 Last winter Eli Olson caught the largest paddle in wave I'm aware of behind the home at Third Reef Outer Log Cabins on the North Shore of Oahu! Any of you who have been lucky enough to stay with us at Ke Iki Beach Cottage during one of these North Shore GIANT swells know the best viewing for Outer logs is right at our beach access! Witnessing one of these North Shore swells is truly an opportunity of a lifetime with your best chances of catching one from December-February!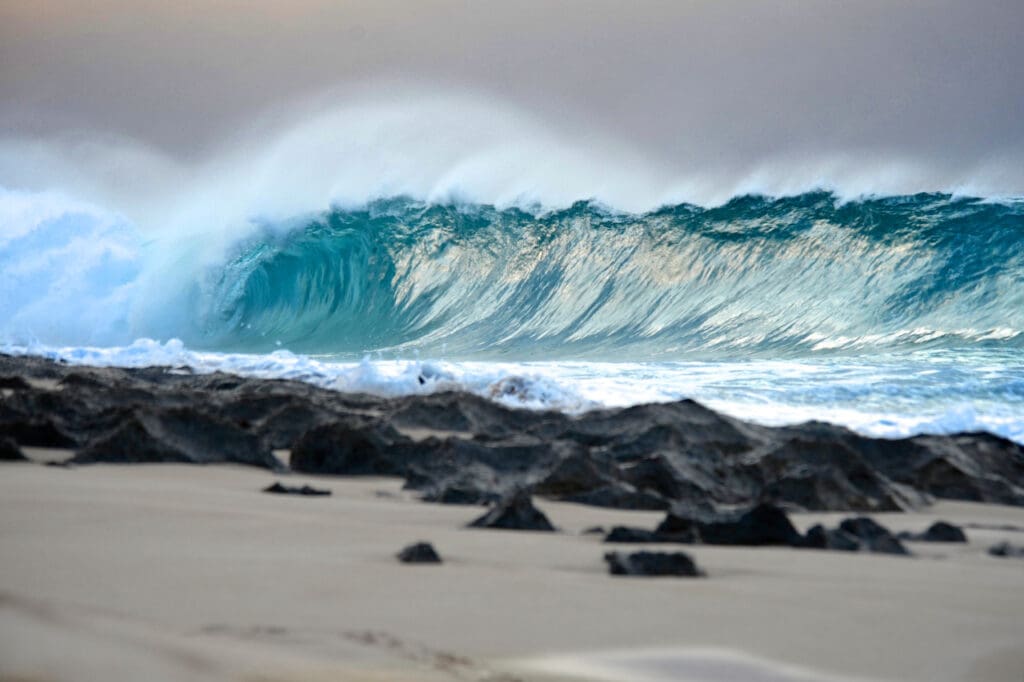 This winter Matahi Drollet pulled into a slabbing bomb at Ke Iki Beach on a monster swell pushing the limits of the sport on a surfboard. I've yet to see anyone make it out of a barrel here other than the doggy door. Nonetheless….Kudos for committing! Back in the early 2000's I remember a group of about 4 Aussies who were charging 20 foot faces at Ke Iki Beach on body-boards annually who I frankly thought were nuts!
You can keep up with some of the action at Ke Iki Beach North Shore Oahu by following us at @Keikibeachcottage!
---